LC MINI 500 Industry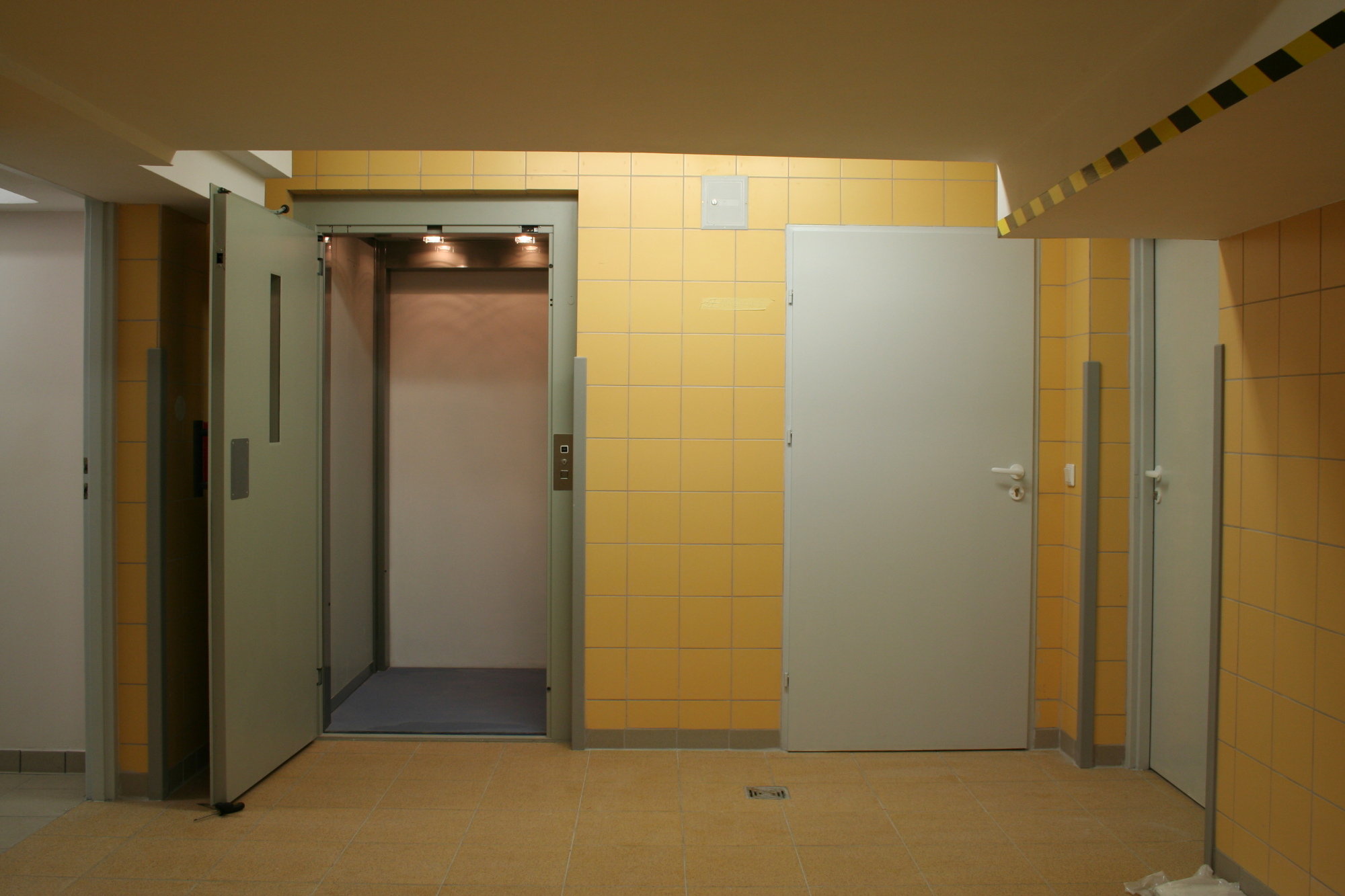 Do you have to carry material in your warehouse to the second floor?
Do you need to facilitate the handling of material in your warehouse?
Would you like a cargo lift but can't afford one?
Use our

INDUSTRY
Advantages of LC mini Industry:

LC mini Industry is a hydraulic platform, that you can't recognize from a lift. LC mini Industry replaces the lift in its entirety and saves your energy.

500kg load capacity type lift in two variants:
1. Cabin 1100x1400 mm, pit min. 350 mm, shaft head 2500 mm
2. Cabin 1100x1800 mm, pit min. 500 mm, shaft head 2900 mm
Semiautomatic doors 1000x2000 mm

Designed for cart and pallet

Cassette roof (see photo)

Low power consumption - Low motor power, only 1,2 – 2,2 kW

Cabin is made of Plalam N1 – which is double-sided galvanized sheet metal and warmed applied layer of grey PVC paint.

The floor is made of corrugated steel sheet with RAL 7032 coating. Alternatively, it can be made of galvanized steel with grey color Altro of great endurance.

Excellent driving characteristic and a smooth ride– thanks to the top hydraulic drive, a smooth drive, safety and high standard are ensured.

Type certificate from TÜV – whitch is a guarantee of quality, safety and high standard of implementation.

You don´t need en engine room – hydraulic drive can be placed in the box.

Easy operation, simple maintenance – service only every 6 months.
If you are a designer, check out Construction drawings
Cassette lighting:

Cabin is grey in shade N1: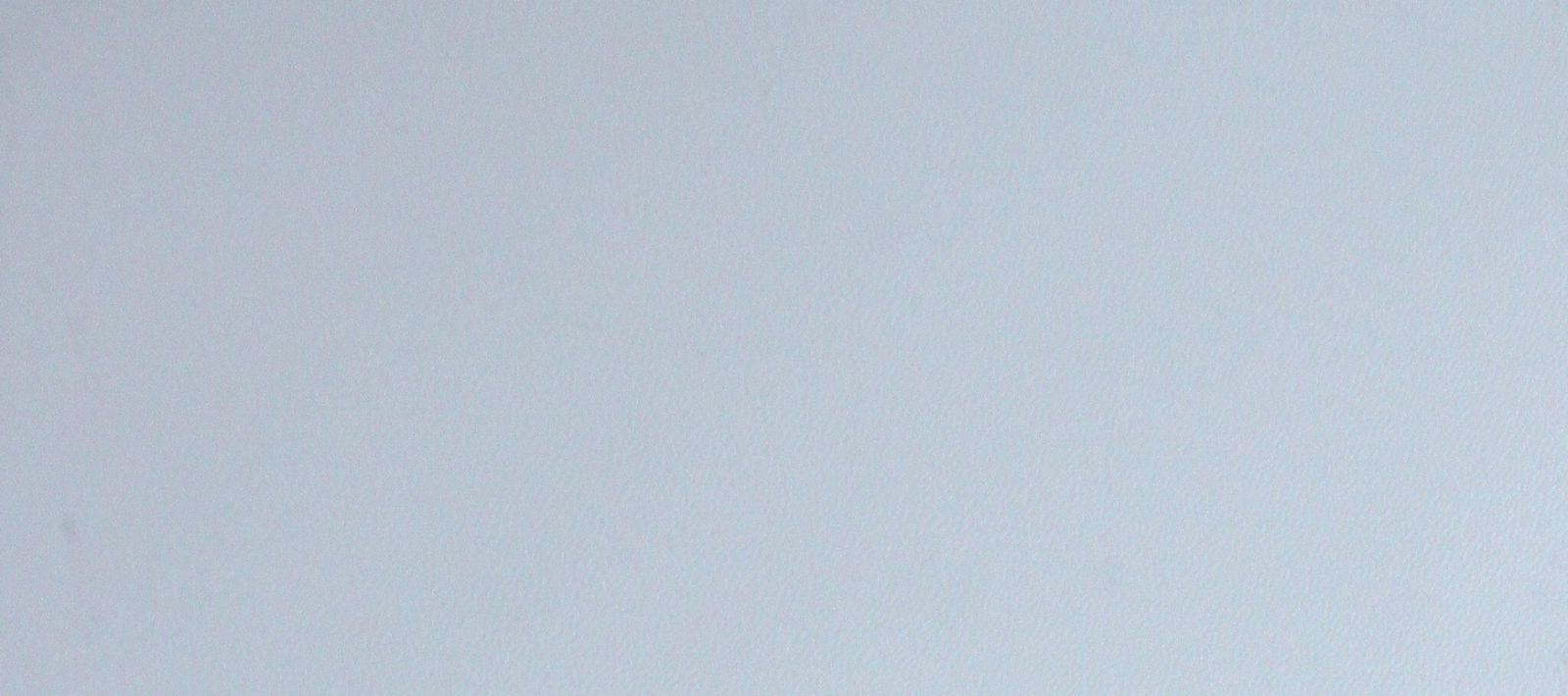 Excellent driving characteristics with two-speed hydraulics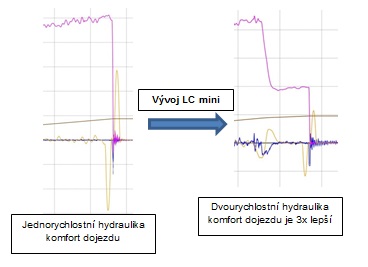 And the result can look like this, for example. Pass-through variant whithout cabin door.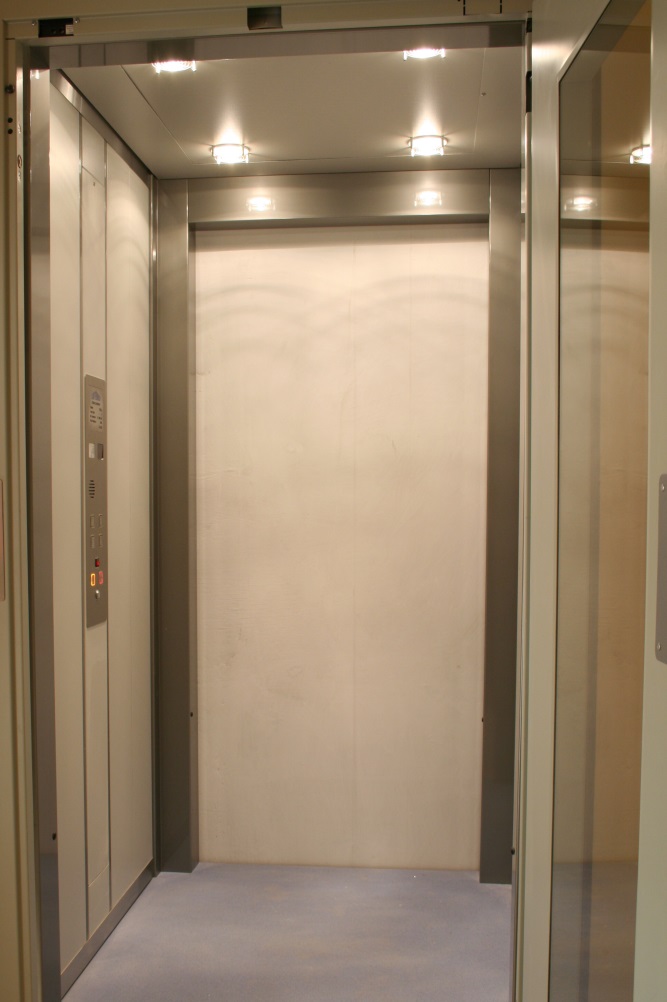 Files for download
Examples of realizations