Virtual tour of our Lift Salon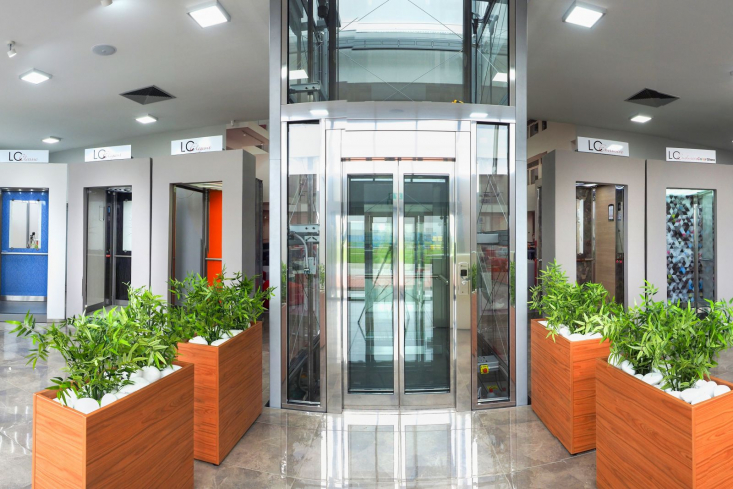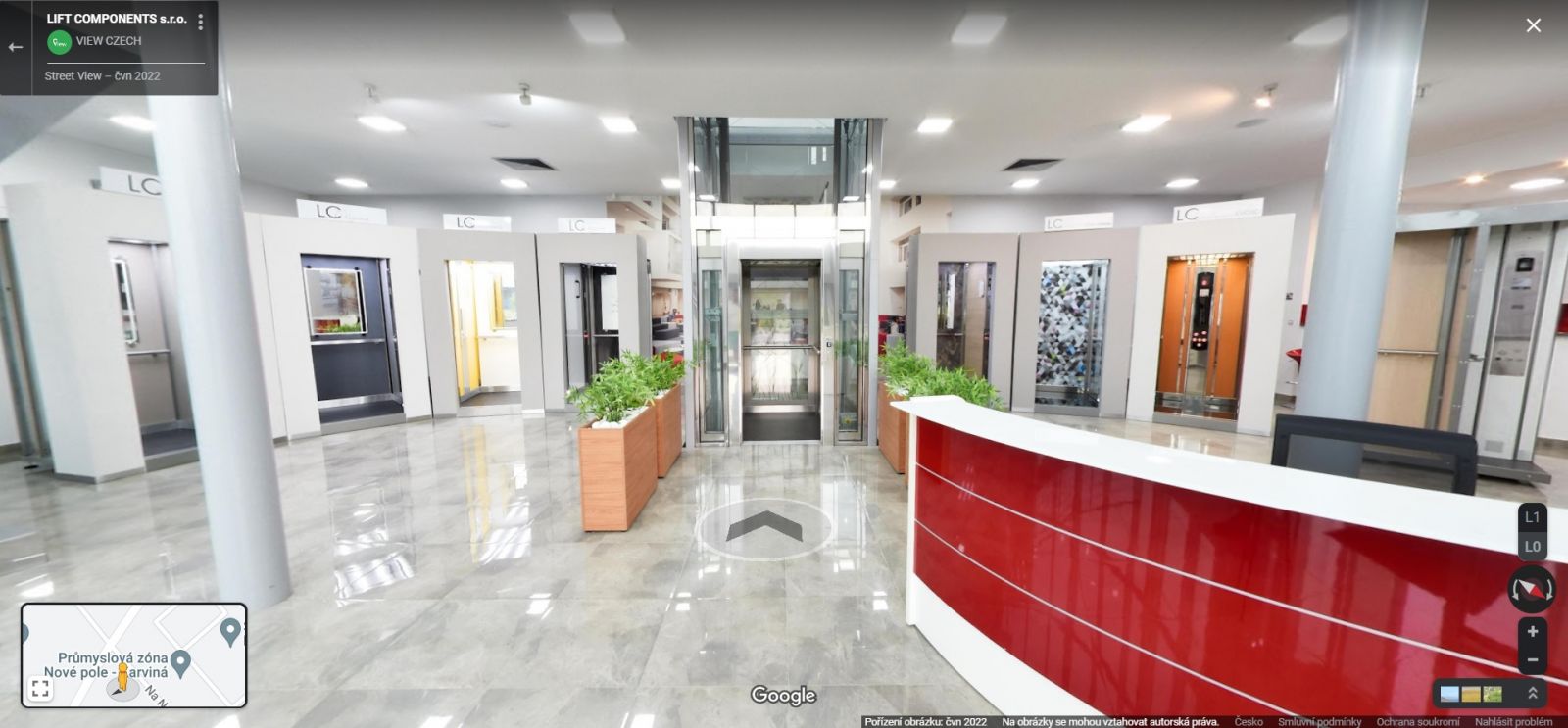 Dear customers,
Since 2017, we have had our presentation Lift Salon at our company, where you can explore all our products and take a ride in our lifts on two floors.
You will find the following displayed:
Cabin models from all series

Manual and automatic doors

Machinery, guides, lift models

Samples and color variations


Cabin accessories such as mirrors, handles, seating, lighting
We have also installed an LC Maxi lift in the salon, which you can ride and examine all its technical details. This lift is in a glass shaft, allowing you to see how it operates in great detail.
If you are currently unable to visit our Lift Salon in person, we have prepared a virtual tour for you.
From the comfort of your home, you can explore the entire Lift Salon. You can find it on Google Maps.
Enter any cabin in the salon.
Feel free to enter any cabin. In each cabin, you can click and rotate the view to examine all its details.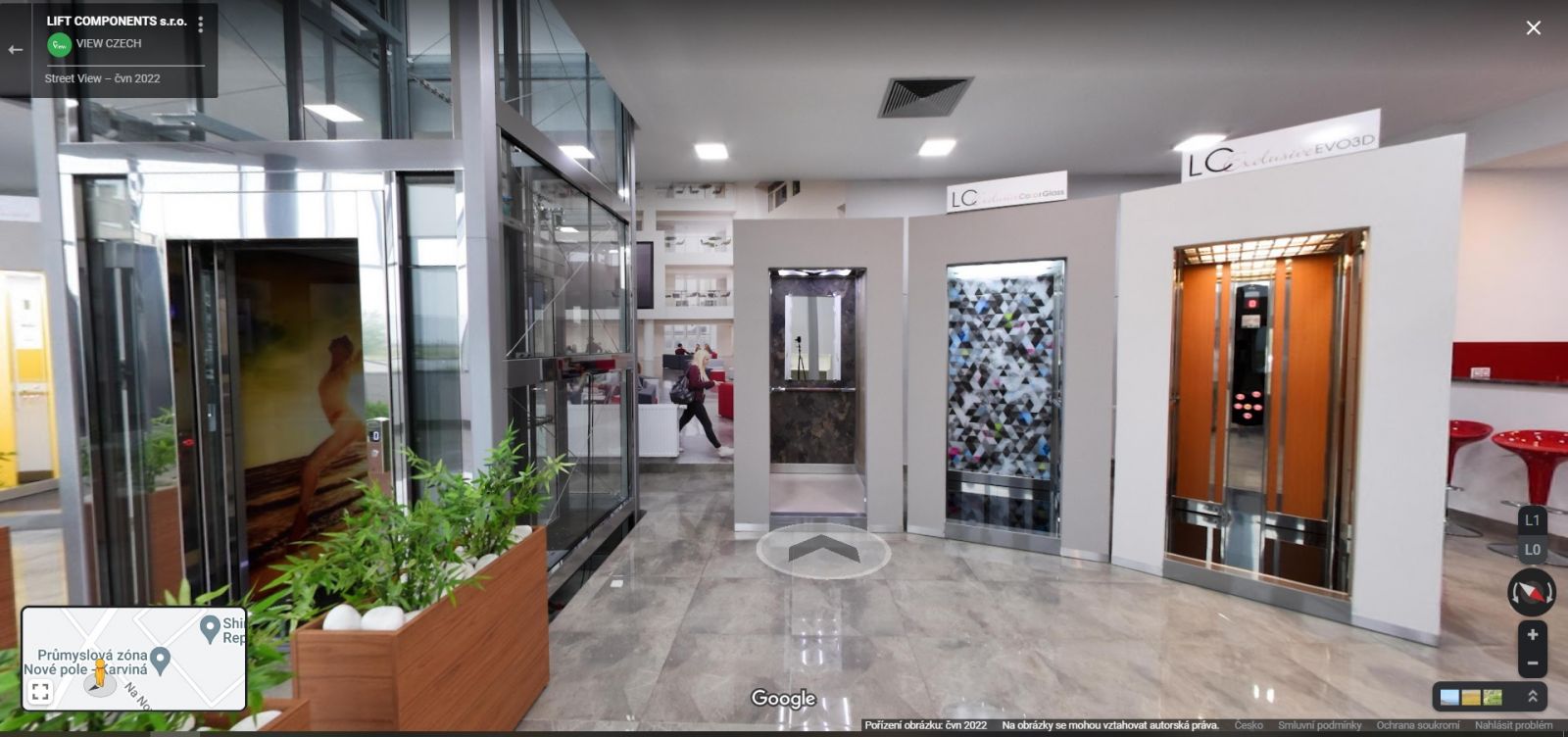 As an example, let's take a closer look at a detail of the LC Exclusive cabin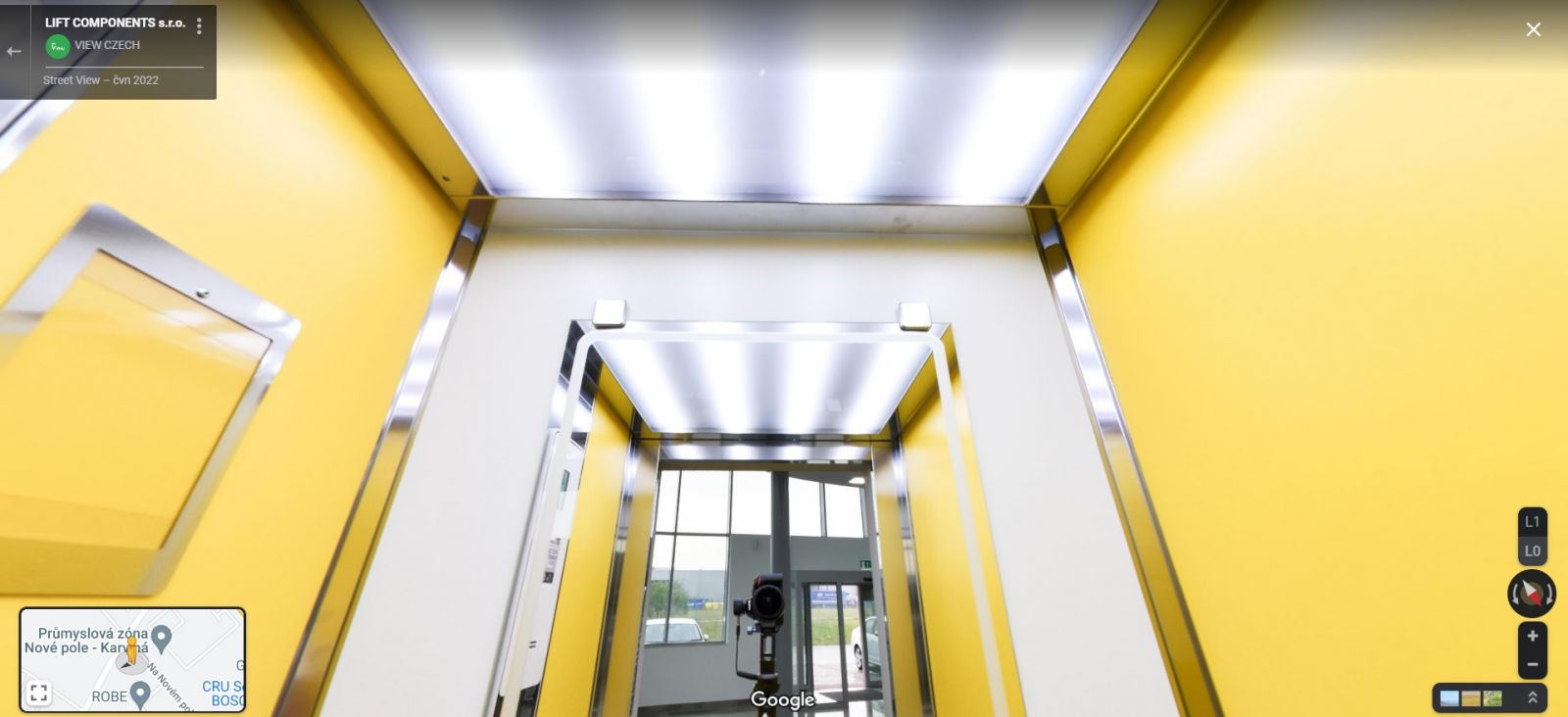 Take a look at the lift as well
Similarly, you can enter the main lift (through the lift, you can also access the first floor of the salon).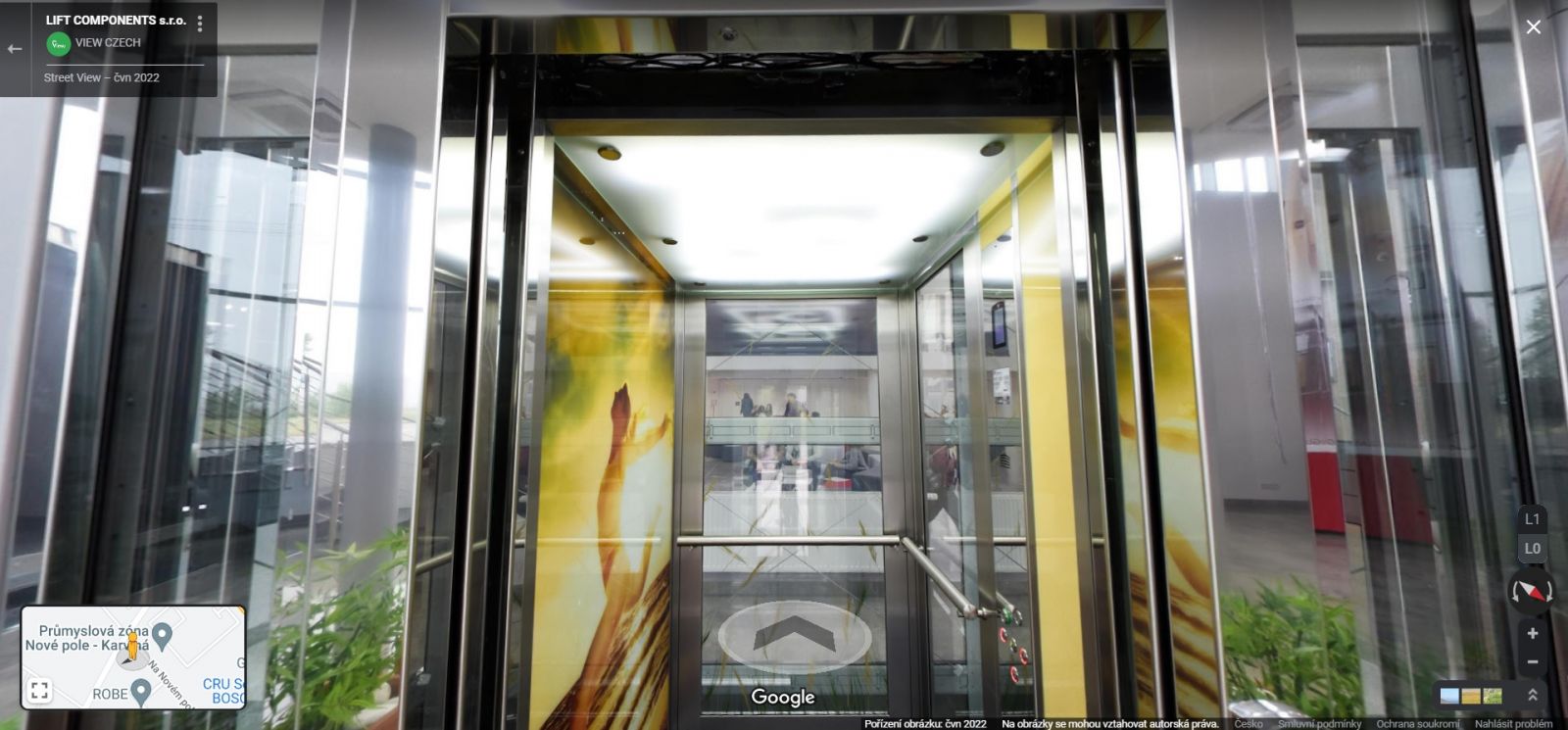 First floor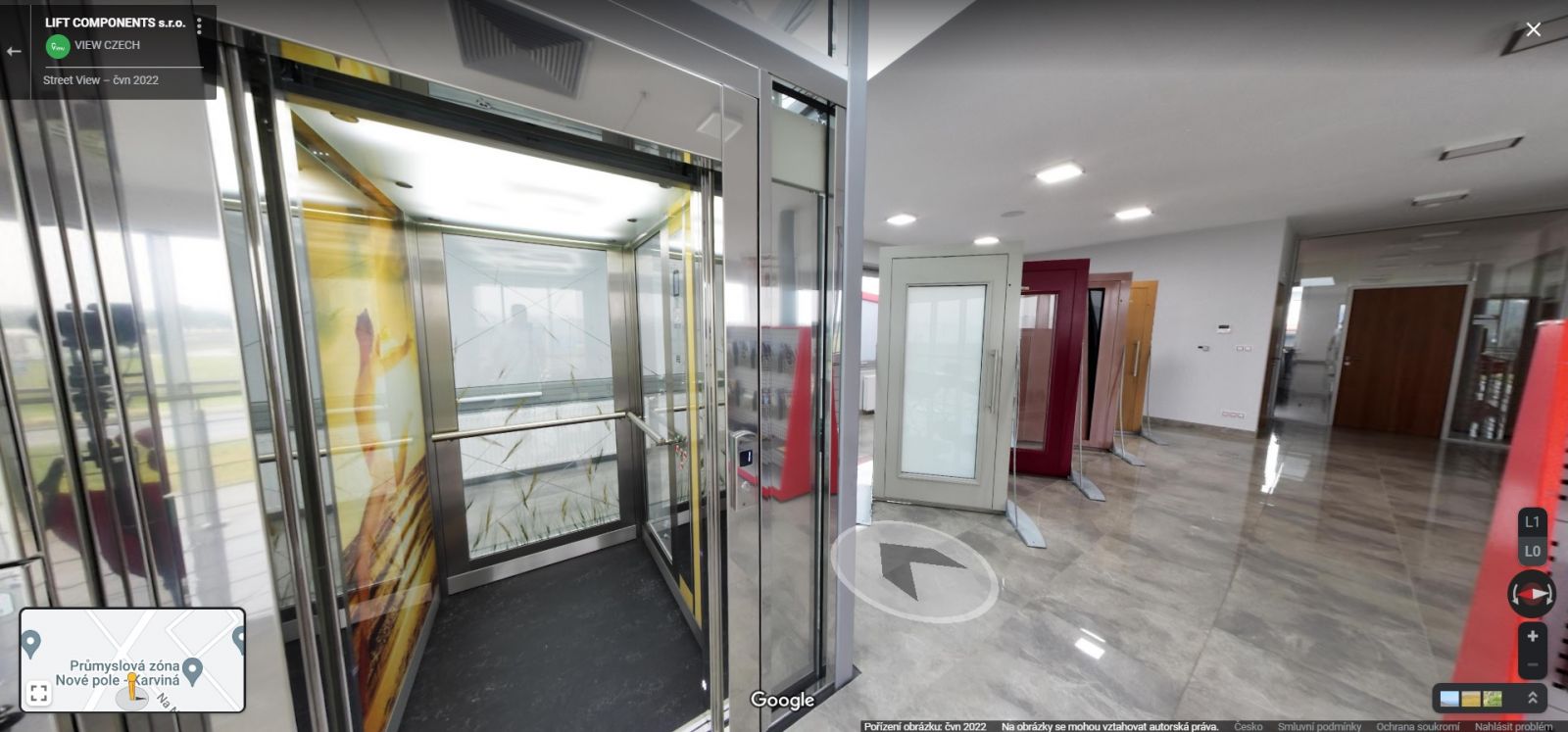 Link to the virtual tour HERE.
One riddle for you:
Can you find your way to the first floor of the Lift Salon?
Hint: It's possible by taking the lift.