New lift cabin LC Elegant 2023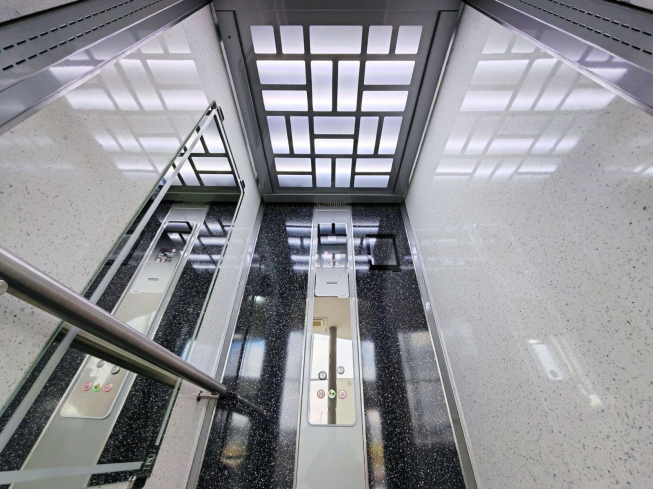 Dear partners, dear customers,
As one of our spring news, we have prepared the revamped LC Elegant cabin for you. You can find it in the extensive image gallery below.
New features of the LC Elegant cabin
The cabin comes in a white-black combination (S030 Strass Blanc + S033 Strass Noir), which is the most popular color combination frequently chosen by our customers.

A new cabin call button with a modern white-black transition (white dots on a black background + black dots on a white background).

A new pattern of LED lighting.

Design mirror with sandblasted edges and black mounting discs.

Please explore the photo presentation below, or click HERE for a slideshow presentation.