New LC maxi 1275 - Rope lift without machine room to a limited space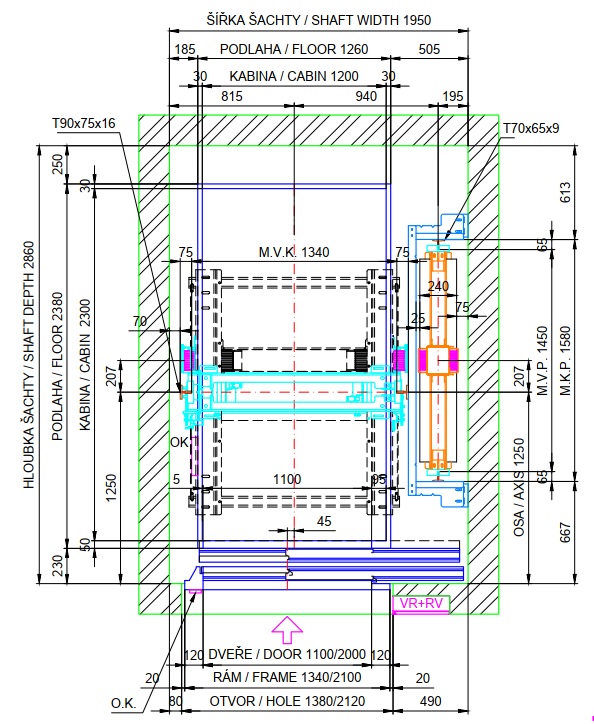 LC Maxi 1275
is a new type of of the lift without machine room,
it has completely replaced the original LC OneSpace 1250.
The LC Maxi 1275 can now fit into a shaft with dimensions of 1950x2860 mm.

This lift requires a minimum headroom of only 3000 mm and a pit depth of 950 mm.

It is a special type of traction lift without a machine room, providing a unique solution for small pit depth and headroom.

The space-saving design places the machine in the head of the shaft.
Technical specifications of the LC Maxi 1275
Load capacity: 1275 kg

Number of persons: 17

Maximum number of stations: 10

Maximum travel height: 25m*

Cabin dimensions: 1200x2300 mm

Shaft dimensions: 1950x2860 mm

Shaft headroom: 3715 mm (minimum 3000 mm)

Pit depth: 1050 mm (minimum 950 mm)

Frame type: TLM12 Maxi

Gearless machine

Gearless motor power: 11.5 kW/26A

Door width: 1100mm

Automatic 2-panel doors

Rope: 8x8mm

The lift is remotely monitored (LC Monitoring 365).
*In case of a higher travel, please contact our sales department for more information.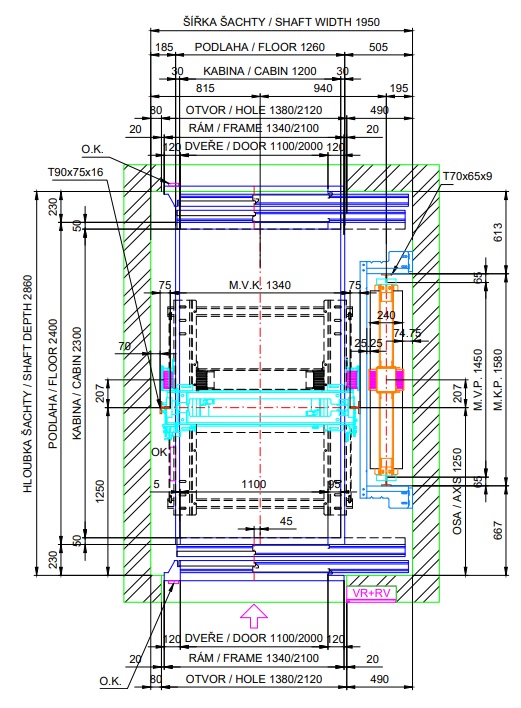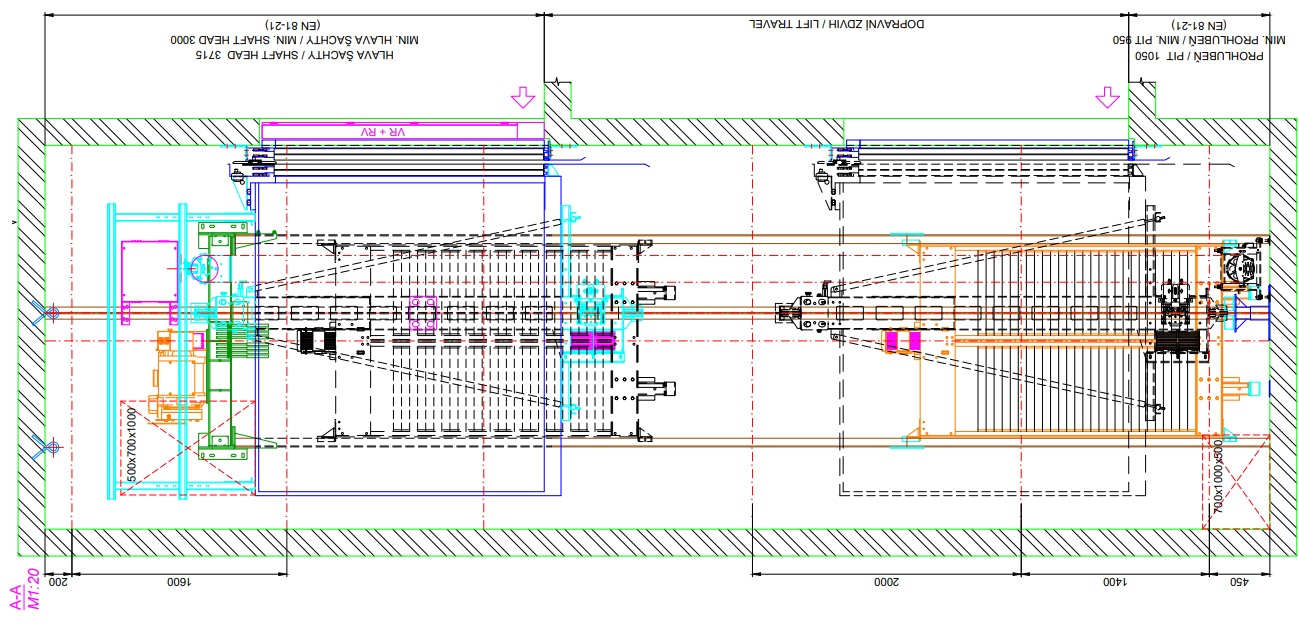 Vertical situation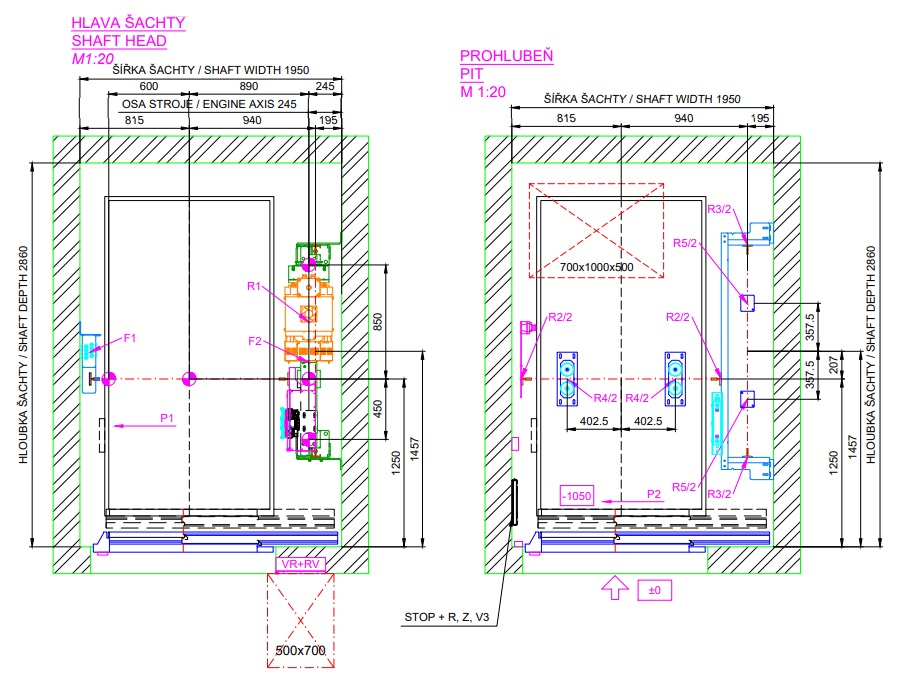 Shaft head, pit
The complete drawing is available for download here.