LC Maxi - lift for limited space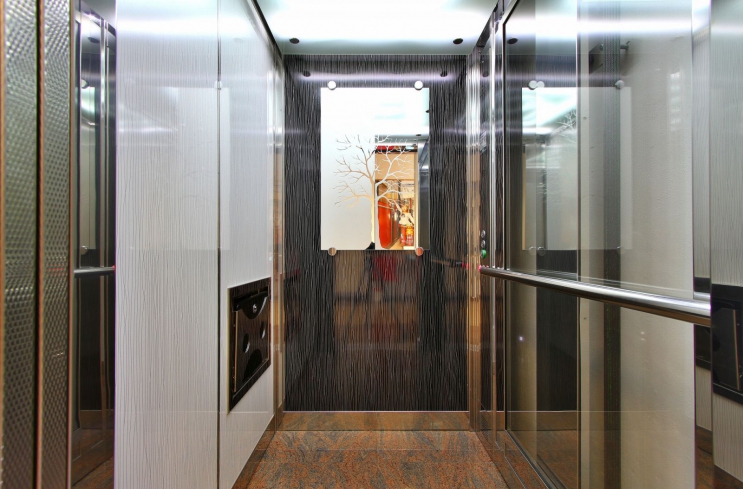 Do you have small head and low pit for your lift?
We have a solution for you!
LC maxi is the first lift without machine room with head 2700 mm and pit 500 mm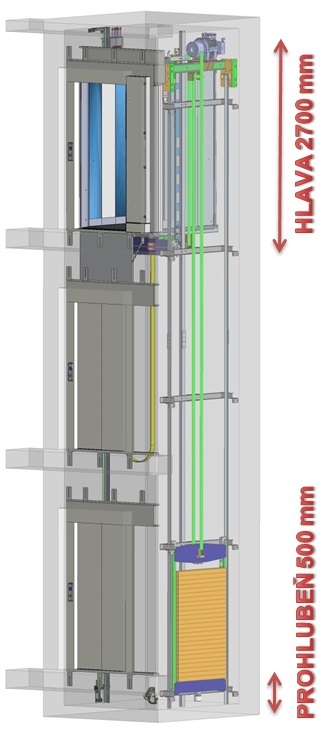 LC MAXI means:
Speial rope lift without machine room for limited space
Unique solution for small head and low pit
Head only 2 700 mm
Pit only 500 mm
Load of lift from 350 to 650 kg
Machine is in the head of the shaft
New, lightweight gearless machines SG 22 with high efficiency
Luxury design of lift car - wide range of designs
Lift what glares - Unique news for 2016 – brand new glass car LC ColorGlass

Standard guarantee 36 month and a possibility to extend to 60 měsíců
Advantages for you
Better equipment
LC EKO drive - cost saving mode of car and controller - with this mode you protect environment as well as your wallet

New modern LCD display in all floors

Wholemetal pushbuttons 9L Achilles, antivandal according to EN81-71 – class 1

Colorful LCD display in a car – you can put there your own photos and pictures that displays in each floor

Lift that plays music - there is a possibility of MP3 music in your lift car – listen to your own music while travelling


Lift monitoring throught internet - there is a possibility to monitor your lift and see its status wherever and whenever
For more information about LC maxi, technical parameters or prices - please contact us and let us surprise you.
Use a form below or this inquire.